Physical Therapy and Rehabilitation in Libertyville, IL
We offer rehabilitation and physical therapy in Libertyville, IL.
Whether you're facing brand new injuries or a recurring issue, Libertyville Wellness Group can help you live your best life. Whether your goal is to eliminate pain, increase flexibility and mobility, or reduce the risk of future injuries, we'll work together to find a treatment program that your body responds to best.
Accident and Injury Rehabilitation Therapy
If you've injured yourself or been in an accident, the road to healing can seem like a long journey. That's why, from the initial consultation to the end of your recovery, our physical therapists will be by your side. Not only will we go through the exercises at our clinic to increase your range of motion, but we'll teach you how to reduce the likelihood of future injuries, too.
Physical Therapy for Maintenance and Prevention
Once your injury has healed, it's easy to jump back into your daily routine or workout too early. Although you may feel great again, your body isn't necessarily ready to perform at 100%, and rushing things will increase the likelihood of reinjuring yourself. Unfortunately, the injured part of your body may feel slightly different, so it's important to continue to strengthen it accordingly. Regular physical therapy sessions will not only help you maintain the injured area, but can help prevent a reinjury as well.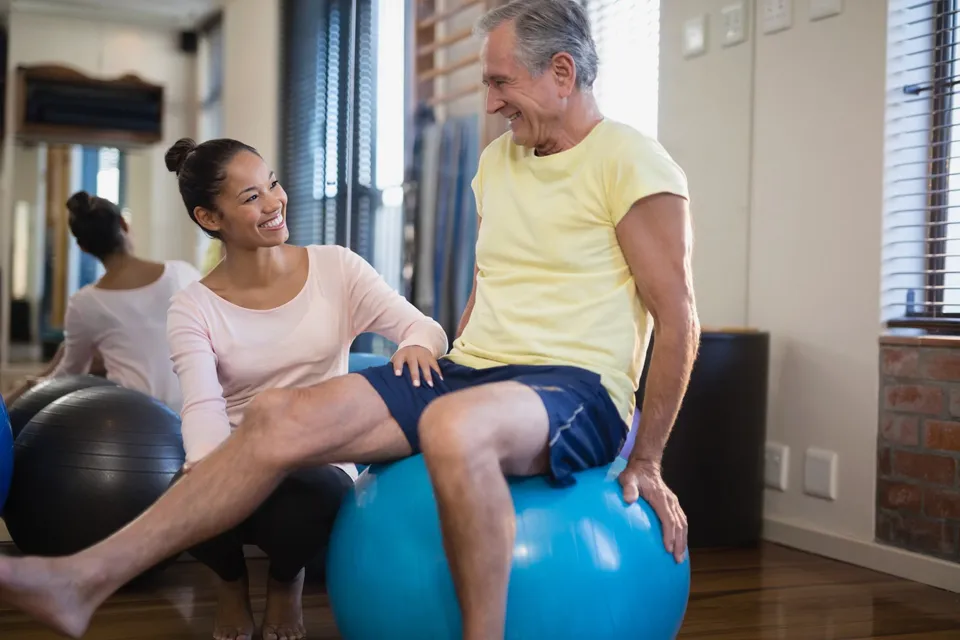 In addition to rehabilitation therapy sessions, we may recommend chiropractic care, massage therapy, and nutrition counseling. Instead of simply treating the symptoms, we aim improve your overall quality of health by focusing on your body as a whole. For example, targeting pain usually involves building up strength around the injured area, and as you continue to rebuild that muscle, you simultaneously reduce your risk of future injuries.
Our goal at Libertyville Wellness Group is to make your rehabilitation and recovery process as easy as possible. If you would like to schedule an appointment for physical or rehabilitation therapy in Libertyville, IL, contact us today!