Chiropractic Services in Libertyville, IL
Are you considering chiropractic services in Libertyville, IL?
Whether your pain is major or minor, Libertyville Wellness Group is dedicated to providing you with the best possible care for your specific needs. Although people typically see a chiropractor for chronic back and neck pain, chiropractic services can also help with joint problems and other issues, giving you an overall better quality of life.
Chiropractic treatments work toward natural pain relief by focusing on the relationship between the spine and the nervous system. The practice is based primarily on the fact that your body has an innate capability to heal itself. Your back may just be a single body part, but the spine and nervous system essentially have an impact on your entire body. Every cell is controlled through that system, so ensuring proper spinal alignment is essential to living your best life.
Chiropractic adjustments can also help with headaches, sciatica, inflammation, scoliosis, and more. When paired with other treatments, such as electrical stimulation, heat, ice, massage therapy, physical therapy, and weight loss/nutrition counseling, the benefits are even further amplified. Not only will we focus on the specific area(s) in pain, but we'll supplement that care with other natural techniques to work on your total health and wellbeing.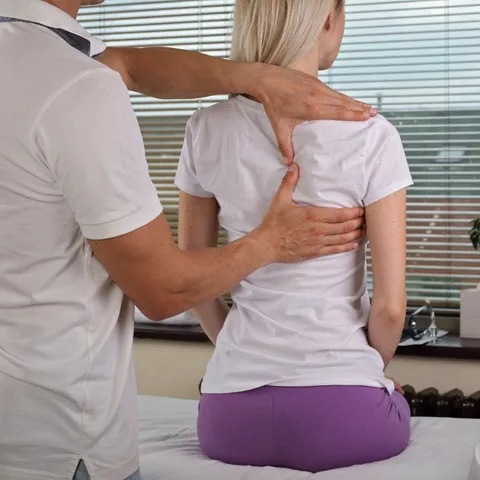 For those wanting to avoid drugs or surgical procedures, chiropractic services are a great alternative that can provide highly effective results. Chiropractors simply work to put joints back where they're supposed to be. With regular adjustments and supplementary treatments, you'll be able to maintain and improve your range of motion in a natural way.
Whether you have a sports injury, were in an accident, or just want to move and get around a little easier, chiropractic care can provide a holistic healing approach. If you're ready to schedule an appointment for chiropractic treatment in Libertyville, IL, contact Libertyville Wellness Group today!